Cabinet Craft Finishes Business Academy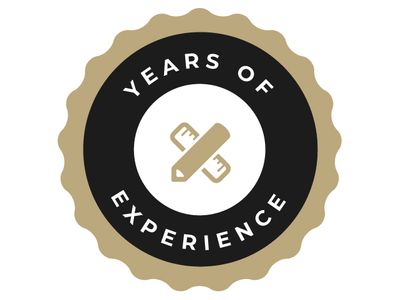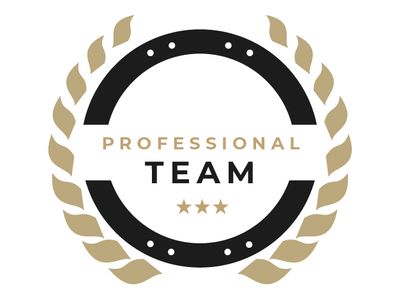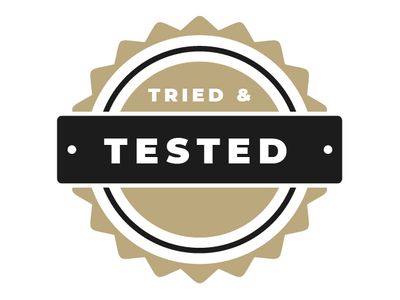 Who:
Cabinet Craft Finishes is proud to announce we are now enrolling new students into our business academy. Our goal is to equip others to start their own businesses by replicating the CCF model throughout the country. CCF has grown from 2 to 17 employees and has serviced approximately 1,000 homeowners. We are the top rated and reviewed cabinet refinisher in Colorado! It has not always been smooth sailing and we have learned many lessons over the past 5 years. We are excited to be able to share the knowledge we have learned to streamline the path to success and help others achieve their dream of business ownership.
Let's face it, not everyone is cut out for business ownership. However, by following a proven business model and being guided step by step by someone that has already done it, many of the hurdles and barriers to success are removed. By providing robust business start-up content, hands on training, and ongoing support services, our students are given all the tools they need to succeed. Our model can accommodate a single owner operator, a 2 person partnership, or a team of people. So before writing yourself off as a candidate for business ownership take a look at what's included in our Academy.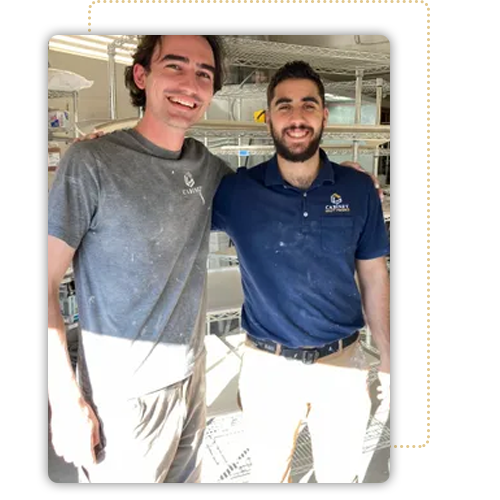 What's Included in the CCF Business Academy?
1 on 1 training with the 2 owners of CCF prior to and after in-person training. 5 days of in person hands-on training at our flagship location in Colorado Springs. Training will cover 7 key aspects of business needed to bring your own business to life in a clear and practical way.
1. The Startup Phase - How to set up your business
2. Operational Tools & Supplies- What is needed to do the work?
3. Technical training- How to do the work-5 days of in person training in Colorado Springs!
4. Marketing- How to find your customers
5. Sales- How to estimate and book your customers
6. Administrative- How to bring order to the chaos
7. Business Growth and Development- Where you are going
Training and support in these 7 aspects of business start up will be provided by the owners, technicians, and administrative staff of CCF in a 1 on 1 or small group setting. Not a large classroom impersonal setting!
Fill out the form below for a more detailed description of exactly what is included in the CCF Business Academy and a no pressure discovery call to learn more.
Why Cabinet Refinishing
There is high demand throughout the country for updating kitchen cabinetry. Replacing cabinets comes with an astronomical price tag, weeks of kitchen upheaval, extremely long wait times, and often lower quality materials than what is currently installed. What is officially known as "refacing" cabinets has become more popular in recent years, but the cost of using a refacing company is not much less than completely replacing everything, but without all the benefits of replacing. While replacing door faces can often be a great way to update the style of cabinetry, this can be done without officially "refacing" cabinets.
Many homeowners often choose one of these two options because either they are not aware that there are other options, or because they have heard the horror stories of others who have had their cabinets "painted" by a standard painting company. Once homeowners are presented with the information that there is an option to use their existing cabinets and achieve a high quality, durable, factory finish the choice becomes easy. By choosing to use CCFs refinishing process homeowners will save approximately 75% of the cost of replacing or refacing, will not have to endure the massive upheaval that comes with replacing, and will not have to wait near as long to have their kitchen transformed and functional.
Unfortunately there are not many companies throughout the country that offer a high quality refinishing solution to homeowners. After operating in multiple states and seeing the high demand for our services, we have decided to create the CCF Business Academy to help others realize their dream of business ownership, while also giving homeowners all over the country the option of a high quality refinishing service.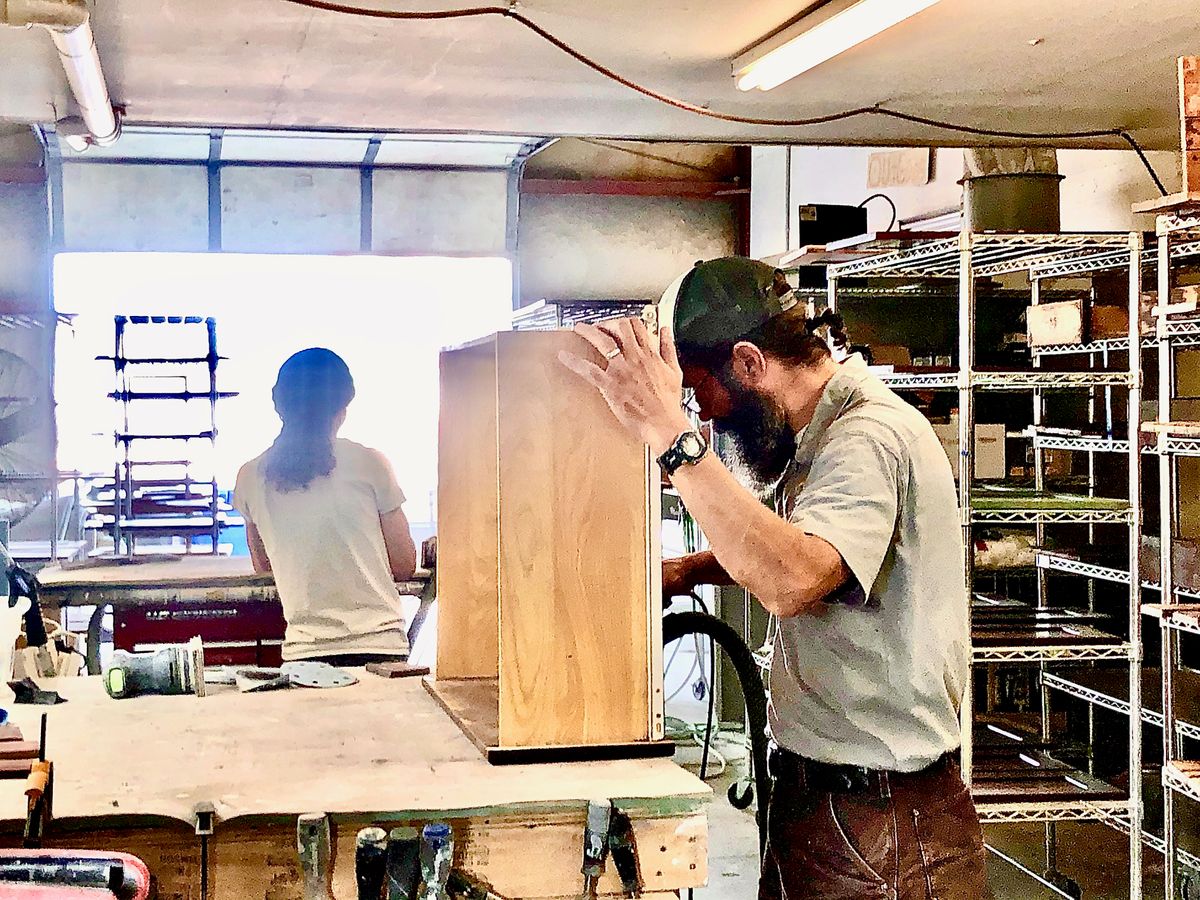 Why the Academy
Right now America is experiencing an unprecedented amount of employees leaving their jobs due to a variety of reasons. Some are leaving willingly while others are being forced to leave due to mandates. After experiencing the uncertainty that has come along with the pandemic, the ensuing lockdowns, and a variety of mandates being imposed many are thinking more deeply about what it is they want for their career. One theme that has continued to come up is people want more control and freedom. Control over their finances, their schedule, their work relationships, and their personal health choices. Control over these aspects of a career can lead to a level of freedom many never knew was possible.
The hope of the CCF Business Academy is that we can empower our students to gain this freedom in their lives. Our students can become the captain of their own ships or the kings of their own castles by following our simple and easy to follow proven business model.
There is no way around it, in order to succeed it will be very hard work. In fact there is a good chance it will be harder than any previous job you have had. There may be longer hours, more stressful situations, and a level of uncertainty that many are not used to.
However, the time and energy investment has the potential to have a greater pay off than any other possible career path. The investment will not be going toward a dead end job or to help someone else's dream come true, but toward creating the life that you want for yourself and all of those around you. For many working a 9 to 5 honest job is exactly what they need, but for those that are enticed by the idea of business ownership the CCF Business Academy provides all the tools needed to quickly start a niche business that has a high demand in the marketplace.
Are you a good candidate for the CCF Business Academy?
While not everyone is a good candidate for our program, we believe many who have not considered having their own business before can excel by following our tried and true model of success. There's just a few key traits we look for in who we believe are good candidates.
Grit: Do you have the disciplined work ethic to stick things out when they get tough?

Coachability: Are you willing to listen and learn from others that are trying to help you achieve your goals?

Pride in your work: A innate desire to produce quality work

Desire to succeed: A deep down drive to be successful
If you have these core character traits the probability that you will succeed after going through the CCF Business Academy is very high.
Remodeling can be a costly process, but cabinet refacing saves you money, time, and refreshes your kitchen or bathroom cabinets with ease! Cabinet Craft Finishes' kitchen cabinet refacing in Colorado Springs, South Denver, and Castle Rock can be transformative to your home! Get a free quote today!
Get in touch with us today