Helpful Tips
Cabinet Craft Finishes' mission is to help homeowners in Colorado Springs and across Southern Colorado improve the aesthetic and functionality of their kitchens. We are not only the #1 rated cabinet refinishing specialists in Colorado, but our team is also composed of dedicated craftsmen who execute on a high level of quality. If you're thinking about refurbishing this important area of your home — the kitchen — let us help you figure out the exact color scheme and finishings that would work best. Learn more about our cabinet refinishing and cabinet refacing services and get started with a free in-house estimate today!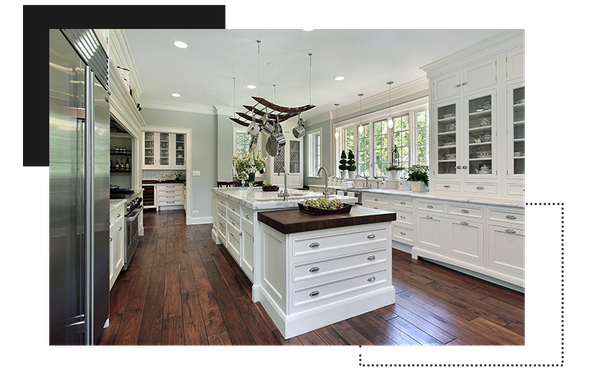 Benefits Of Cabinet Craft Finishes' Cabinet Refinishing & Cabinet Refacing
If you're ready to update your chipped, old, or outdated kitchen cabinets, Cabinet Craft Finishes is here to help. Alternatively, we can help you make slight tweaks to the design of your storage system so it best matches the overall look of your cooking and dining area. Either way, you can feel confident in the benefits of choosing our cabinet refinishing and cabinet refacing services. This easy process is much more cost-effective and timely than committing to replacing all your cabinets, which involves ripping out everything and completely reinstalling new models; instead of starting completely from scratch, let CCF help you make smaller tweaks. We can help you keep your existing cabinets while also making necessary updates to their materials, color scheme, finishes, and more. Discover all the benefits of our premier services through our FAQs and get in touch with us to get started on your next project!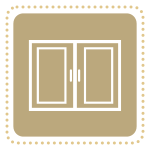 Cabinet Pick Up Day
Step 1 of your cabinet transformation! (3-4 hours on average)
CCF will be taking your cabinet doors and drawers, the process has begun!
Empty drawer faces completely unless otherwise discussed.
Clear off all countertops 100% so that we can properly cover everything.
Have Knobs or Pulls Picked Out
Have Colors Finalized
Remove anything pinned or taped to cabinets (including those secret recipes taped inside!)
Pets put away in a safe location
Plan on not cooking or working in the kitchen during this stage.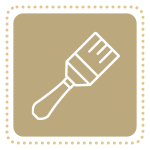 In Home Painting Day
Step 2! Cabinet transformation mid-way (On average 3 days depending on size of kitchen)
CCF will be in home painting the cabinet boxes.
Countertops cleared off
Push everything back inside cabinet boxes at least 4 inches, nothing protruding that would interfere or get paint on it (full disclosure: anything you leave in the cabinet boxes or drawers may get paint or dust on it)
Minimal use of kitchen (don't plan to bake a cake that day)
Avoid having other contractors scheduled to work in kitchen
Depending on size, this will take on average 2-4 days
Touch-ups are normal and CCF will take care of them
Pets put away in a safe location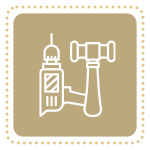 Installation
Step 3! Cabinet transformation complete (On average 1 full day)
Countertops cleared off
Have new hardware unpackaged and ready to be installed
Pets put away in a safe location
Minimal use of kitchen
Avoid having other contractors scheduled in the kitchen
Prepare to be AMAZED!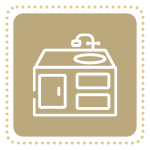 Cabinet Care
Keep your cabinets looking like new!
Cabinets will have a hard, smooth finish and should clean easily. Use wet gentle rag, with a dash of dawn dish soap for heavy duty stains. Do not use anything abrasive to clean the cabinets.
Are you ready to refinish your cabinets?
You don't need to wait a moment longer, we are ready to help you get the kitchen of your dreams. Contact us today and we will help you get started!