Our Process
Cabinet Craft Finishes in Colorado Spring can help you utilize high-quality materials and cabinet refinishing techniques in order to create a picturesque residential interior. Not only does our staff have years of experience when it comes to cabinet refinishing and cabinet refacing, but our organization is the #1 rated cabinet refinishing firm in Colorado.
We provide premier customer service and deliver exceptional results to all our clients, in order to give them a household asset they can enjoy for years to come. Discover how you can take advantage of our high-quality craftsmanship and schedule your own in-house estimate!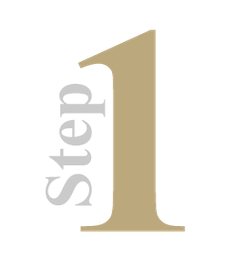 Project Estimate and Scope
We provide a FREE, in-home consultation and price estimate for your project.
You will get to look at cabinet samples and learn about our different refinishing options.
Would you just like a ballpark cost estimate?
Text or email us pictures of your cabinets with a brief explanation your project idea and we can give a general price range.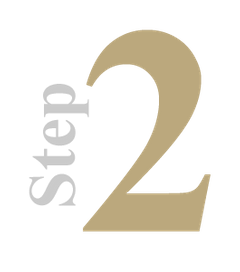 Pick Up Day!
Once project details and colors have been decided, a pick up date be set. Prior to removing anything we will conduct a final consultation to go over all the details one last time. After the final consultation the door and drawer faces will be numbered and gently taken down. They will be transported to one of our shops where they will be brought back to life. On the pick up day you will start to see the first steps of your cabinet transformation. This step generally takes about 2-6 hours depending on the number of cabinets.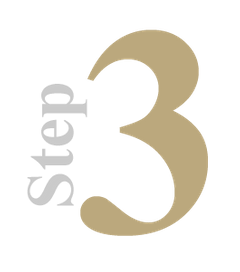 Door and Drawer Refinishing
Each project has its own unique features. All doors and drawers will be prepped as needed to complete the desired finish. No corners are cut at any step of the process. Generally each job is washed using a heavy degreaser to remove years of grease and grime build up. This is a step often left out by standard paint companies. This skipped step can create a variety of issues that will compromise the look and durability of your finish.
Next, using our high quality festool sanding system we will sand appropriately. Depending on the type of wood and current finish, we will either use a gentle or aggressive pad. We will also meticulously hand sand any coves or edges not reached by our power sanders.
After sanding we will continue prepping the cabinets for the coating. This includes a plethora of steps including priming, patching, caulking, repairing, and stripping as needed. We have a paint spray booth where all pieces will be sprayed using our high quality spray systems. Using bright lighting we will carefully inspect each piece at each step of the process, guaranteeing a high quality "from the factory" end product. Most projects will consist of 1-2 coats of primer, and 2-3 coats of the paint we use.
Each door and drawer will be sprayed equally on fronts and backs. They will be laid flat in our drying racks which allows us to spray a thick layer on each piece. *Often standard paint companies will spray them while vertical, which creates drips and drooping. The only way to prevent drooping is to apply a very thin layer, which will compromise the appearance and durability.
We like to say that the doors are the "stars of the show". The doors and drawer faces are what will be seen and touched day in and day out for years to come. By following our in depth prep and refinishing process we are able to allow the stars to shine once again!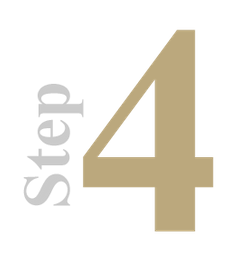 In Home Refinishing
The in home refinishing process was created to be non-invasive and hassle free for YOU, the homeowner! This step generally only requires 2-4 days, and often our clients leave us in the home while away at work or running errands.
We will prep the cabinets in a similar fashion as the doors and drawers. Using our high quality HEPA certified Festool vacuum system we will cause minimal dust. The odor is also minimal, and the dry times are quick. We do not spray any of our coatings in the home, so there is no risk of overspray throughout the home. We use a special roller to apply the primer and paint and are able to achieve a quality finish following our process. Depending on the color chosen and a couple other variables on average each project will have 1-2 coats of primer and 2-3 coats of the coating. Darker colors require less coats while whites often increase the amount of coats.
By following these step you are able to use your kitchen in the mornings and evenings during the project. We will cover the floors, appliances, and counter tops appropriately and will take several other steps to protect our work your home.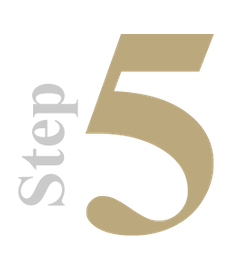 Reinstalling
Once all steps are completed, the reinstallation process begins. The cabinetry will be transported from the CCF shop to the home using methods that will protect the freshly finished product. The refinished cabinet doors and drawers are systematically reinstalled, while ensuring they are leveled and even. New hardware is often installed at this time which could include new knobs, pulls and/or hinges. (Ask about our soft close hinge upgrade.) An average kitchen takes between 5-7 business days from start to finish.
We maintain communication throughout each stage of the project and will not stop until our customers are happy. CCF values our customers experiences extremely highly, it is at the core of who we are as a business. While we are not perfect, we have completed over 1,000 kitchens we have a track record that is hard to beat.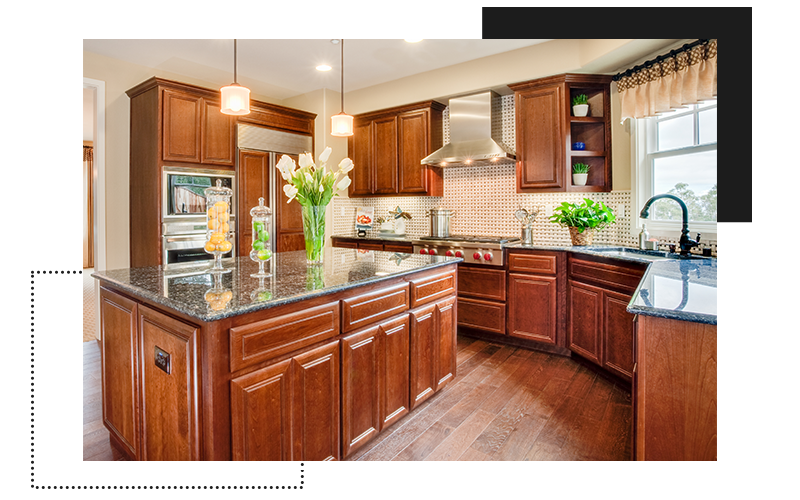 How Cabinet Refinishing & Cabinet Refacing Can Transform Your Kitchen
You spend a lot of time in your kitchen, and your cabinets and drawers get a lot of use every single day. Cabinet Craft Finishes can help you transform the entire look of your kitchen with our cabinet refinishing and cabinet refacing specialities. Both these options are incredibly cost-effective, as they eliminate the need to completely rip out the existing storage system and install a whole new one.
Instead of going through this lengthy process, you can get brand-new looking cabinets by just transforming the exterior doors and handles, and the interior shelving materials. Whether you're looking to change up the overall interior design of your kitchen, or are looking to increase the resale value of your property, Cabinet Craft Finishes' cabinet refinishing and cabinet refacing services can help! Learn more about how you can get incredible results without spending too much and browse all our FAQs to answer all your questions!
Are you ready to refinish your cabinets?
You don't need to wait a moment longer, we are ready to help you get the kitchen of your dreams. Contact us today and we will help you get started!