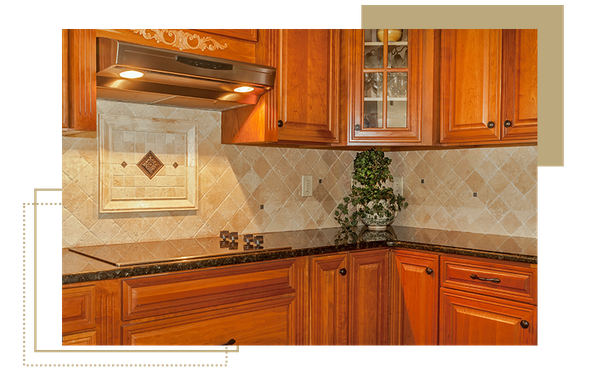 Inside Cabinet Craft Finishes' Dedication to Quality & Craftsmanship
When it comes to updating your kitchen cabinetry you have a few options. You can replace, reface, or refinish/resurface them. Using your existing cabinetry is not only the most affordable but the least hassle as well. We offer the highest quality refinishing/resurfacing services available. Generally, we are 70-80% less than replacing or refacing. Our pricing is straight forward and there are never hidden fees. The price will not change once the project starts unless something is specifically added.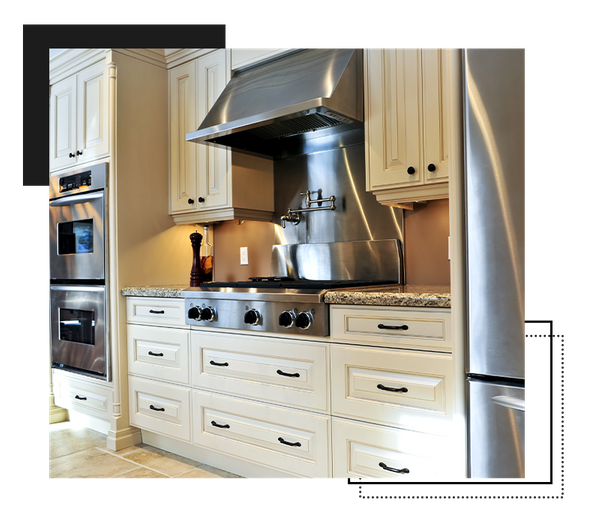 Our Client-Centered Approach To Southern Colorado Homes
While we may not always be the cheapest, we will always offer the best value for the money. You can find a "all around painter" who will agree to paint the cabinets for half of our price. However, without the right people, products, and processes the results will never be acceptable. Not only will the cabinets not look good, within a year they will be in need of major repair. Additionally, fixing poorly painted cabinets increases the cost to refinish them. The saying "you get what you pay for" could not be more true than with cabinet refinishing. The additional cost of choosing CCF over a standard painter is directly related to the quality of products used, the quality of labor, and the overall amount of labor put into each project. The reason some companies are able to charge much less is because they are cutting corners with one or more of those categories. When a customer chooses CCF we take their investment very seriously. We know our customers time and peace of mind are extremely valuable, so we do everything we can to honor that by going above and beyond on every job. We do what we say we will do, when we say we will do it, and how we say we will do it. It is not rocket science but unfortunately it is hard to find in todays marketplace!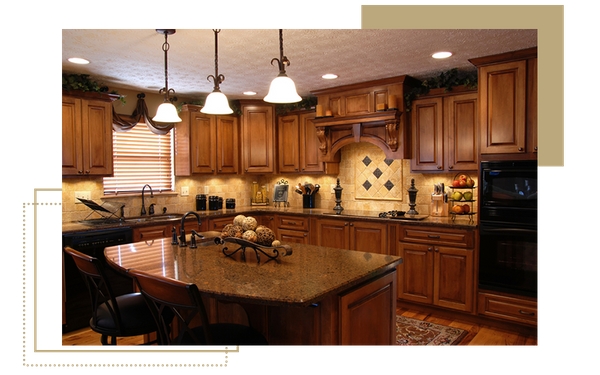 How CCF's Cabinet Refinishing & Cabinet Refacing Services Help Homeowners
Your Southern Colorado home should be the perfect combination of functional and beautiful. It's our mission to create gorgeous kitchen cabinets our clients can enjoy for years to come with their families, or take advantage of when they eventually sell their home. Our commitment to communication and high-quality craftsmanship is what makes us and our cabinet refinishing stand out. You shouldn't be overwhelmed with a huge, costly renovation replacing your kitchen's existing cabinets; instead, trust us to give you amazing results in a much shorter time frame.
Cabinet refinishing and cabinet refacing projects are ideal for incorporating a modern style into your cooking and dining space, without the hassle of replacing the entire storage system. If you already enjoy the internal structure of your cabinets — and are just looking to make some color or finishing adjustments — these services from Cabinet Craft Finishes are much more cost-effective and beneficial. There is no need to spend large amounts of your hard-earned money on an entire cabinet replacement endeavor, and there is no need to cut corners on this type of project. Investing in cabinet refinishing or cabinet refacing quarnettes the same incredible results without piling on all the extra labor and time of starting from scratch. Cabinet Craft Finishes prides itself on being the #1 rated cabinet refinishing firm in Colorado and is more than capable of helping you fully realize your dream kitchen. Get a free in-house estimate from us today!
Are you ready to refinish your cabinets?
You don't need to wait a moment longer, we are ready to help you get the kitchen of your dreams. Contact us today and we will help you get started!